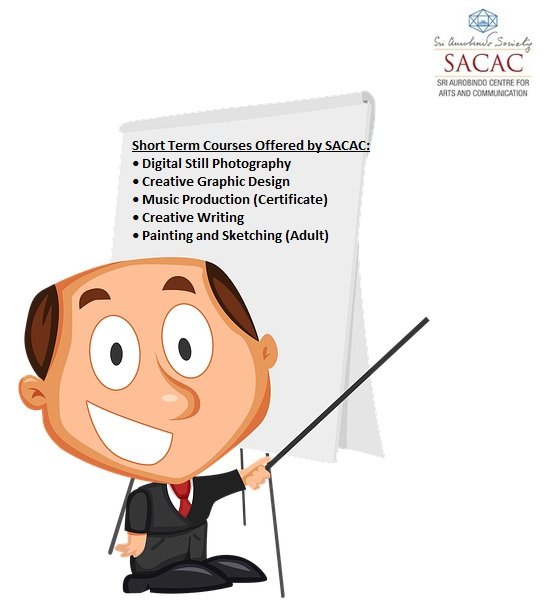 Here are few Short term courses that can help you enrich your resume.
With the initiatives taken by the government and private entities to make higher education accessible to all, the job market has become highly competitive. No reputed employer will hire you unless you have years of experience and expertise in the particular field. So what option is there for a fresher to impress the interviewer?
To increase your chances of clearing an interview, you should enrich your resume with short term certificate courses that goes well with you primarily skills or degree. Such courses may also be taken up after your 12th Boards are over and you get months of free time to utilize. Here is a list of few short term courses with good demand:-
Short term course on digital or still photography:
Photography has lately becoming one of the top career options for the youths these days. This profession is not only financially rewarding and trendy; but also has high scope of career growth. Taking up a short term photography course will not only help you learn the basics of photography, but you can also use your skills in college assignments or other research related jobs in future.
Creative writing:
If you have a flair for writing, you can join some good creative writing courses to compete with your peers. Writing skills lasts a lifetime and you can use it almost anywhere. Whether it is your English literature class, a cover letter you write to your dream employer or as a part time profit making option, creative writing skills will always be helpful.
Graphic designing:
Graphic designing is another demanding profession that you may go for. A short term course on graphic designing will help you to identify whether the profession actually fits your personality traits.
Marketing courses:
Marketing skills are very demanding in the present day job market. Experience or knowledge on marketing strategies will be an added advantage for you to get a good job. Join a short term marketing course in a reputed institute when you have some free time to spare.
Music production:
Music industry is growing tremendously. Hence, if you love music or aspire to take up a career related to the music industry, this is the right time for you. Join a short term course after 12th and give wings to your career as a music producer. You can find some freelance work to work for a documentary or advertisement while continuing with your college studies.
Painting and sketching:
If colouring and imagination is what you love, you may join a short term painting and sketching course. This course will develop your skills and you may find some scope of earning profits along with continuing it as a hobby.
Considering the increasing demand for various short term courses for leisure time or secondary source of earning, institutes proving for it are also growing rapidly. Institutes like SACAC in provide well designed and expert guided short term courses in Delhi.