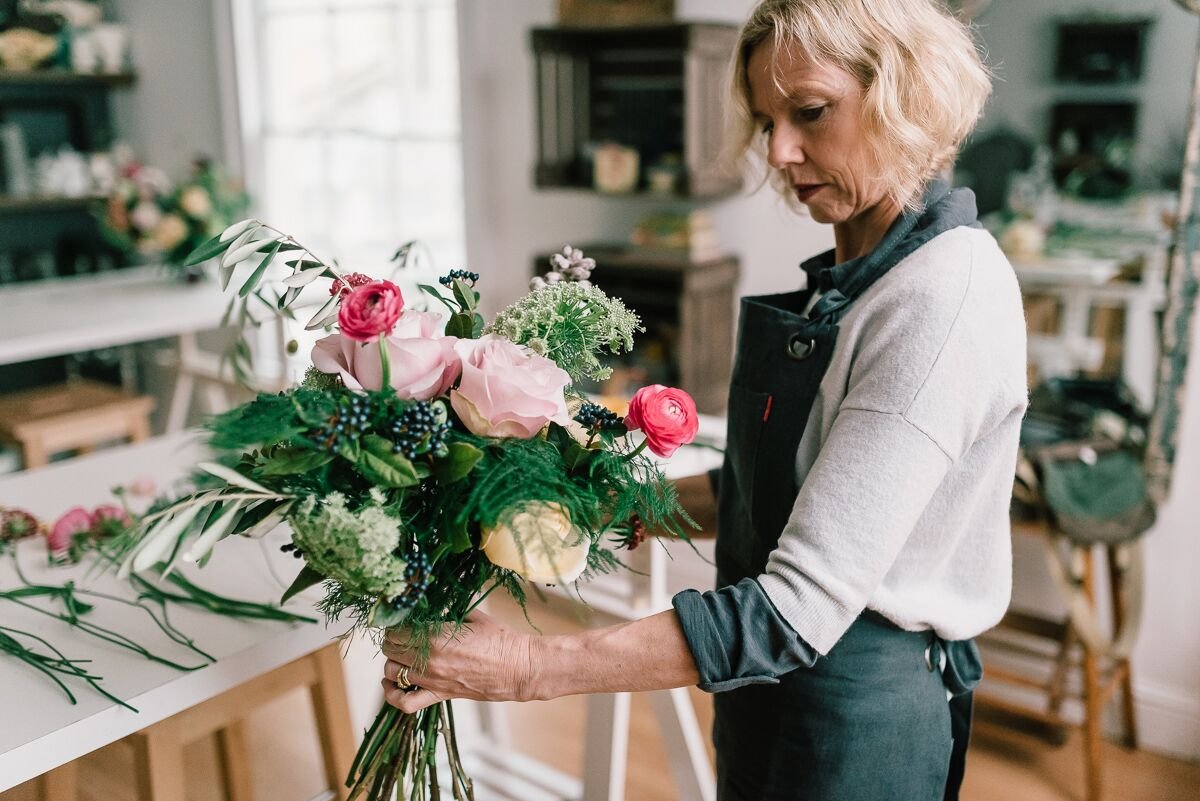 If you feel you would like to express your art in the form of flowers, then look no further than taking a course at the London Flower School. The basic techniques of floristry and the opportunity to create your own unique vision can be achieved.
Passion and freedom of expression rule over the repetitive and tired old techniques. But you should know that the basic techniques are still taught regardless. Learning floristry in London will inevitably involve going through the motions of the basics before you can move forward to those amazing creations with floral art.
The approach adopted at the London Flower School differs from many of the other floristry classes and centres across the UK. Bouquets are assembled to a creative specification, students learn how to get innovative and ideas are actively encouraged.
Creative vision means going beyond just simple flower arranging. There are many styles and different ranges where students are encouraged to play around with their own ideas and decide what constraints should be applied to the use of a flower bouquet or floral display.
This concept gives students the power and freedom to address new themes and innovative ideas. Some of the floral arrangements might be on something topical or a modern creativity theme. It all comes down to the student. The London Flower School is there to push those ideas out there and the students' creative spark stems from that.
There are three main events or themes of learning in the London Flower School. The Event Flowers are for high profile events, and something the students just love to create. The school will guide you through the initial concept, development stage and finally the installation for some of the greatest events across the capital.
The London Flower School also nurtures to private events. In fact, there are two entire floors in the school dedicated to hosting the assembling of floral arrangements for private functions. You do not need to have any experience and the bold and wonderful creation you assemble is yours to take home when finished.
The Corporate Workshop is the third level of expertise where the school excels. You can either work in groups or as a single arranger, thus creating a true masterpiece of your very own.
The London Flower School is located at:
The Generator
16-20 Wharf Dale Road
London
N1 9RY