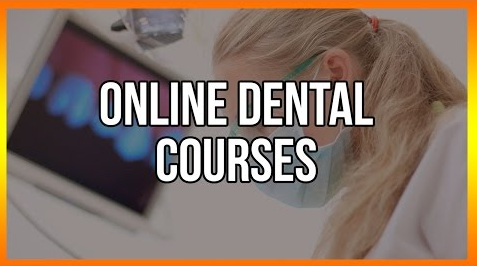 The practice of orthodontics or dentistry grants you the opportunity to have a real impact on the health of a patient, both psychologically and physically on a daily basis. Certainly, a healthy mouth is not the only key to a healthy and good life, but it is an essential part of a positive "self image." When you become a dentist, you also get the opportunity for self employments and meet up with more benefits that provide rewards along with independence.
When you meet any dentist, they will say their greatest reward is seeing healthy smiles and improved lives of patients. There is no denying that a healthy set of teeth are the basis for a good health, because teeth play an important role in the processing of food during the digestion process. A healthy set of teeth goes a long way to ensure that individuals achieve proper nutrition.
While choosing a career path in dentistry can be rewarding financially, many professionals who love this field or take a few steps back because of the costs of learning. Since dentistry is a vast field of study, even professionals require Orthodontic continuing education to continuously polish their skills. If you are a pediatric or general dentist, then here's how to know if you need orthodontic continuing education.
Do You Wish to Learn about New Procedures?
Every now and then, modern advancements in orthodontics take place. New treatments, equipments, and practices always lead to the best practices to ensure that patients can have a better set of teeth. For example, if you have a patient who feels uncomfortable with their braces being visible, you could provide them with clear ceramic brackets. Although you the metal wires connecting the brackets still remain visible, clear braces are harder to see and they provide more control compared to clear trays. Through additional orthodontic training, you can learn about new Invisalign options for your patients.
Polish Your Case Diagnosing Skills
If you enroll in Comprehensive Orthodontic Education offered by professional online orthodontic training platforms such as Gerety Orthodontic Seminars, then you can polish your skills on case diagnosis. You can learn how to choose cases and successfully treat them through multiple cases offered by such platforms.
You can learn how to determine correct cases, make a diagnosis and treatment plan using interpretation and analysis of ceph tracing. You can also learn how the straight wire appliance features affects the tooth torque, tip, alignment, curve and rotation of spee. Learn how to measure the brackets accurately and how to place them in the mouth. A great thing about choosing this path of study is that you can access multiple case studies and access each one through guidance from other professionals taking up courses with you.
Access a Broader Range of Courses from the Comfort of Your Home
Another great advantage of online continuing orthodontic education is that you don't need to travel from one country or city to another to learn new skills. From online platforms, you can easily access any course under orthodontic auxiliary and enhance your skills. This way, you can end up saving more on transportation costs and learn new techniques and procedures that can help you and your patients.
Whether you wish to continue your orthodontic education, or wish to add new courses to your field of study, you can access a wide range on online learning platforms.
Do you wish to make a Reputable Name?
A well-established dentist is one who manages to carry a reputable name. If you want to become a doctor patients can rely on for all their teeth related, then you should know well that the first thing they will ask is whether you are qualified or not. Enrolling online continuing education can update your orthodontic auxiliary skills and keep you among the top list of professional practitioners.
Earn More, Pay Less
Although considering online orthodontic training may be an additional expense for you, rest assured that it is worth the investment. Doctors who provide the latest orthodontic treatment can add over a quarter of a million dollars in their annual revenue by treating just a case in a week. With added courses in your resume, you can be sure that more patients will rely on you for the latest treatments available in this field.
Online Orthodontic Continuing Education is definitely a worthwhile solution for professional dentists, both pediatric and general. If you wish to acquire new skills, you can always depend on online platforms, which can help you save more and earn more in the long term. Enroll in your desired course today!